We are ranked 9th in Turkey !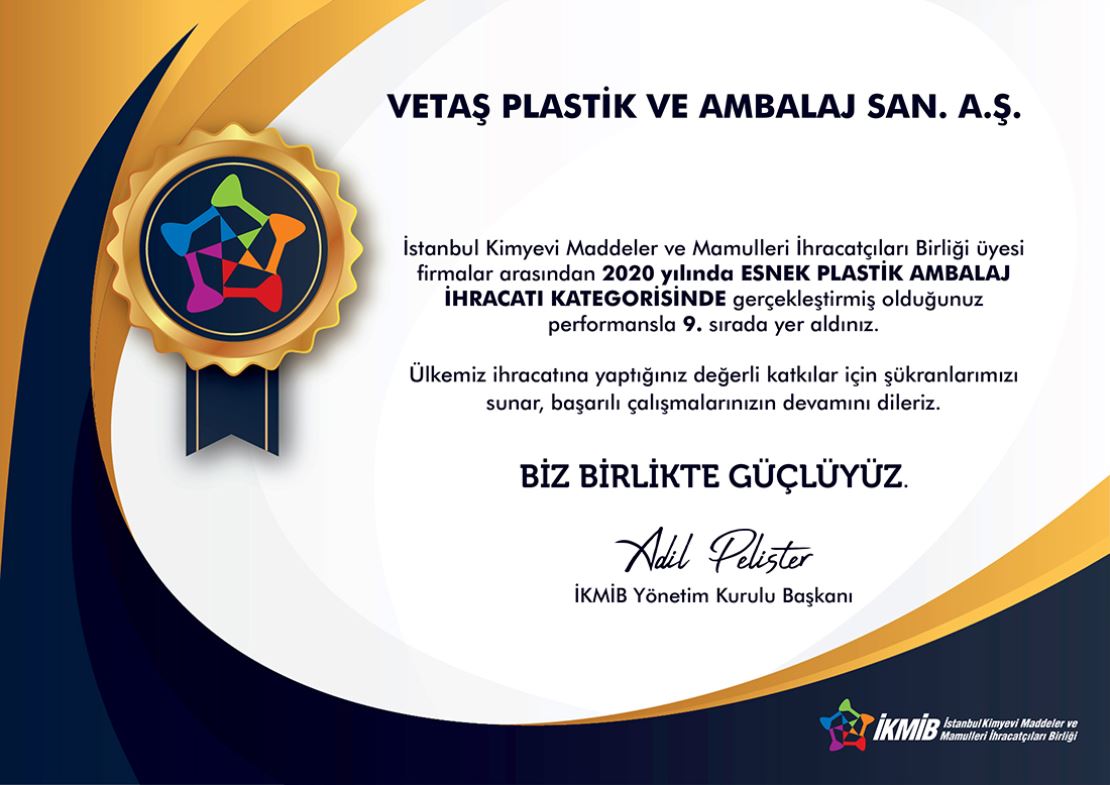 27.10.2022
According to the export data of Istanbul Chemicals and Chemical Products Exporters' Association (IKMIB) in 2020, Vetaş Plastik has ranked ninth amongst most exported packaging companies in Turkey!

We keep growing with our developing technology, production know how and with our perspective, that gives the best response to our customers' needs with the scope of sustainability and eco consciousness.

With the strength we rely on our national market, we always aim highest in the global arena. In the upcoming years, we will be increasing our investments to put Vetaş Plastik in top five amongst most exported packaging companies.
---